Solution to putting unleaded in Diesel Truck
If you have accidently or deliberately put Petrol or unleaded in your Diesel truck and you don't know what to do about it, then don't worry at all. We have the solution for you. All you need is a good fuel drainer who will flush all the tank and refuel it with Diesel.
That is the case if you've realized your blunder early because if you keep driving and your car stops automatically, then you'll be spending thousands on repairs. If you've realized the mistake early, then you're in safe zone, and flushing and refuelling will do the job. Now, if you are in a problem, then you need a good service which helps you to get your car back on track.
Petrol in diesel DAF FC Truck removed
Problem:
Petrol in Diesel
Why choose Us?
Was top on Google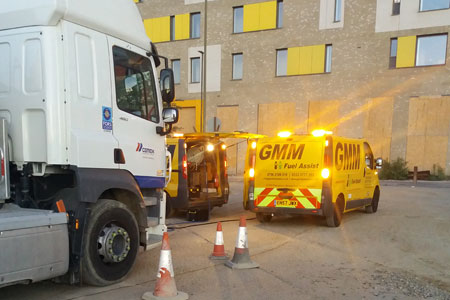 It was quite late in the night and darkness had nearly overtaken the light when Gloria Adem was driving his truck to take the container shipment to Aberdeen from Charlton, UK when his truck started making unnaturally weird noises from the engine. He immediately stopped his truck and thought about what had gone wrong.
Then, he found his slip which he got from the station after fuelling the truck. In the slip, he had mistakenly filled unleaded instead of Diesel, which was a huge blunder. Then, he searched Google for the possible solutions and found petrolindiesel and contacted them, who came on the spot, flushed and refuelled his truck in near to no time. His truck was ready to roar on the road once again.
Best Company for removal of Petrol in Diesel Truck
If you are stuck in a bad situation and don't know what to do after putting Petrol in Diesel, then petrolindiesel.uk is the best company to help you out in this. We are the ideal company for you which operates via mobile vans who will reach you in no time after you contact us.
Our mobile van will reach you at the spot, flush the tank and refuel it, and your car will be ready to start once again. We do our services very quickly and have thousands of satisfied customers. Feel free to contact us for any Petrol in Diesel queries. Our team is ever-present for you to help you out.