Solution to Putting Petrol in Diesel Van
If you've accidently put Petrol in your Diesel van and have not driven the van too much, then you are out of trouble for now. The important thing is getting your van back to normal after this blunder. The ideal solution is getting your Diesel tank flushed and then refuelled to get it back to normal. For that purpose, you need a good fuel draining company which will drain your fuel tank in an efficient way.
Petrol in diesel Ford Transit Van drained
Problem:
Petrol in Diesel
Why choose Us?
Was top on Google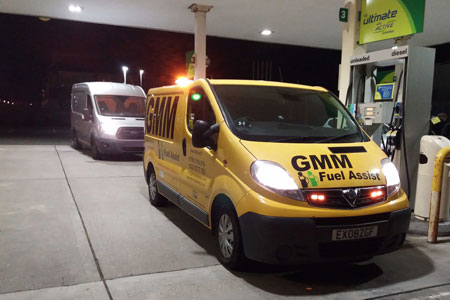 Caroline Hirons was taking his entire family to the holiday resort in Brighton from Banstead, UK late at night due to a sudden plan when he suddenly stopped his Ford Transit van upon realizing what a huge blunder he had made.
He realized that he had filled his Diesel van with Petrol instead of Diesel. He was really worried but one of his family members told him about petrolindiesel. He immediately called the petrolindiesel team whose mobile van immediately came to the exact location, flushed and refuelled his van and he resumed his journey again within an hour.
Best Company for Petrol in Diesel
If you've committed the blunder of putting Petrol in your Diesel van and want to get it fixed quickly, then petrolindiesel.uk is the company for you. We've been doing this for so many years, and our experienced team makes sure to fix the problem in a quick time. All our services are completely mobile-based, so just give us a call and our mobile van will reach you in no time.
We'll fix your issue in front of you in mere minutes and refuel your van to get it ready for roaring again. After that, you can continue working on what you were doing before. We are the leading Petrol in Diesel draining company in the UK, so feel free to get in touch with us for your queries.